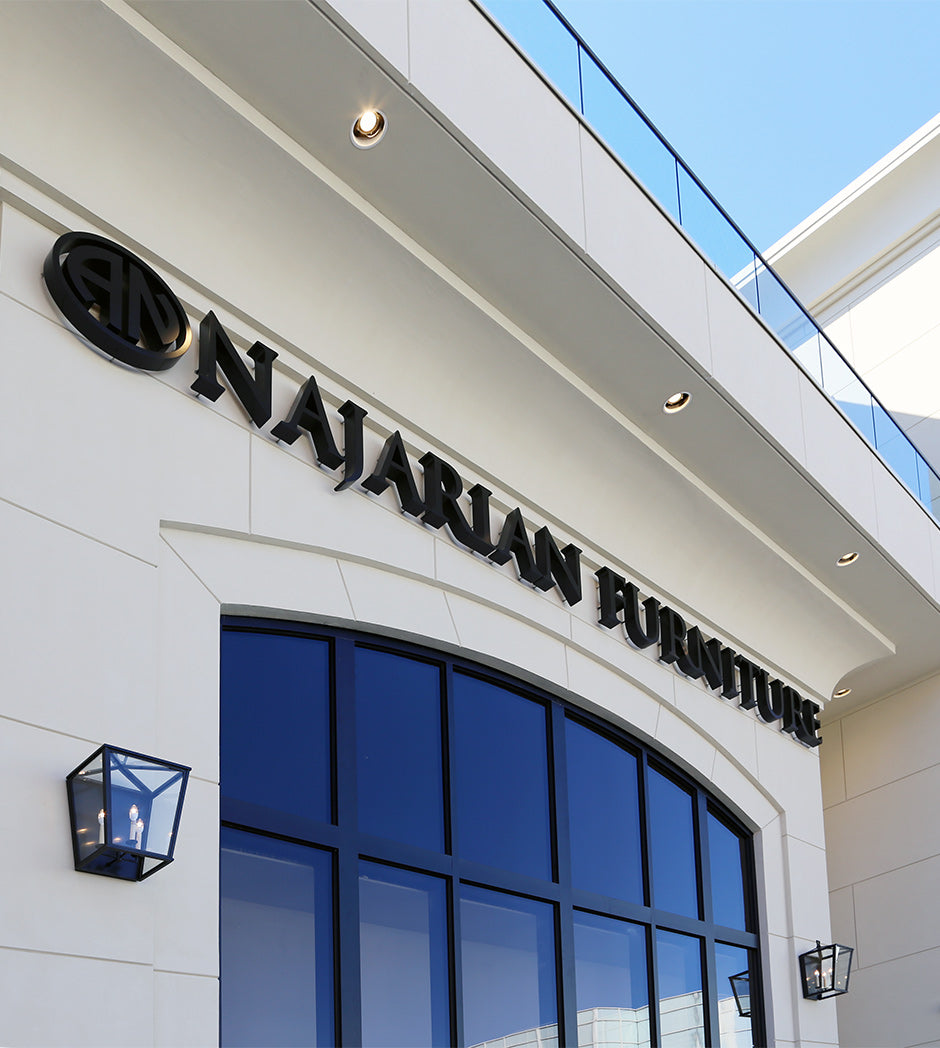 Najarian Furniture Company is an eight-generation, family-run business based in California. We are one of the top brand furniture manufacturers in the U.S., with global manufacturing operations, specializing in innovative and fashion-forward design. Our productline covers a broad assortment of home furnishings categories including bedroom, dining, living room, occasional tables, as well as youth.
Najarian products are distributed nationally to more than half of the top 100 furniture dealers, as well as to specialty stores and customers in the contract and hospitality markets.
With the support of our retail partners comes the clout to be able to build lasting partnerships with reliable and well-known factories overseas. As our businesshas grown, so too has our international presence, and we scout dedicated staff that oversee the production process and work with the factories to closely monitor quality as well as ensure timely shipments.
Our main focus lies in our service to our customers. Our partnerships allow us to gather invaluable feedback at the retail level that enables us to react quickly to develop the right products to satisfy today's demanding consumer. By constantly researching the marketplace we are able to not only stay ahead of the fashion curve, but influence it as well. As one of the top furniture brands in USA, our aim is to be leaders not only in design but also in quality, and this is reflected in the details of our products.
We are headquartered in Pasadena, California, and we operate out of state-of-the-art warehousing facility overseas which allows us to stock our entire line of products for quick shipping nationwide. Najarian Furniture is your destination if you are looking for furniture direct from manufacturer.
Mission Statement
To bring innovation, quality, and value to the home furnishings marketplace through deep understanding of our customers' needs while supplying unique and forward-thinking solutions. Our commitment to our partners inspires us to continually strive to improve our products and service through attention to detail and devotion to please.
A winner says, "let's find out."
A loser says, "Nobody knows."
When a winner makes a mistake, he says, "I was wrong."
When a loser makes a mistake, he says, "It wasn't my fault."
A winner goes through a problem
A loser goes around it - but never gets past it.
A winner says, "I am good, but not as good as I ought to be."
A winner is someone who makes a commitment.
A loser is one who makes promises.
A winner says, "There is a much better way to do it."
A loser says, "This is the way it has always been done."